Eco-Friendly Pest Solutions For Chicago, Illinois
We may be new to the area, but we're not a new company. For 40 years, Pestmaster® Services has been earning a reputation for providing home and business owners across the country advanced pest control that puts a strong emphasis on environmental safety and customer care. We use Integrated Pest Management and science-based pest products to achieve the best results possible with the least amount of chemical product. Green pest control isn't just eco-friendly, it provides long-lasting pest control that is easily sustainable.
Why Choose Pestmaster® Services?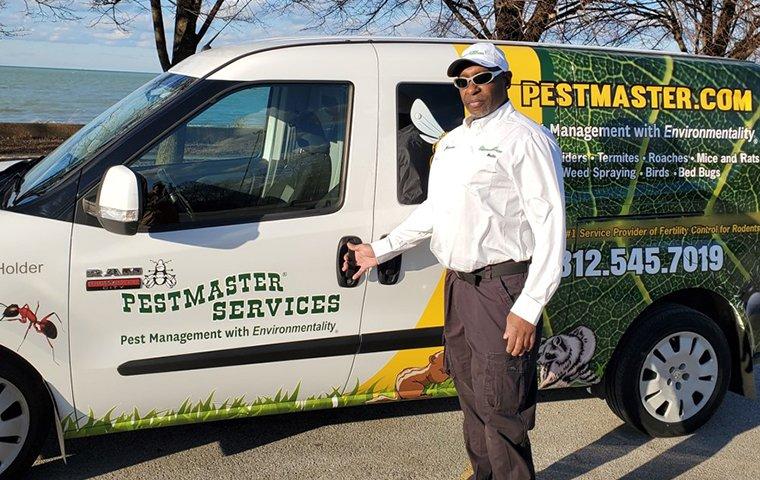 Hard work and advanced methods are at the core of our pest control services. We develop pest control strategies that target the specific areas where pests are active, and work to disrupt the function of insects and rodents.
We get great pest control results by providing:
Detailed inspections and consultations

Appropriate treatments including web removal

Interior control as needed

Assessments and follow-ups

Ongoing pest monitoring

24-hour emergency service

Pest-related maintenance around the exterior including entry point sealing
Customized Pest Management Plans
We know that one size does not fit all. We work hard to select the tools and methods that work to address the specific requirements of our customers. You won't spend extra for services you don't need. If you're looking for a sustainable home pest control plan or pest solutions for your business in Chicago, we can help. You don't have to let pests harm your health and property. Contact us today for immediate assistance. We can help you get the pest control you're looking for.