Effective Bed Bug Solutions For Chicago
As bed bug infestations continue to grow in the United States, more and more people are faced with the question of what to do when bed bugs invade. Some turn to DIY bed bug control only to find out that controlling bed bugs isn't easy. These insects have an uncanny knack for eluding extermination. If you find bed bugs in your Chicago home or business, the best solution is to contact Pestmaster® Services for immediate assistance.
Our Bed Bug Control Process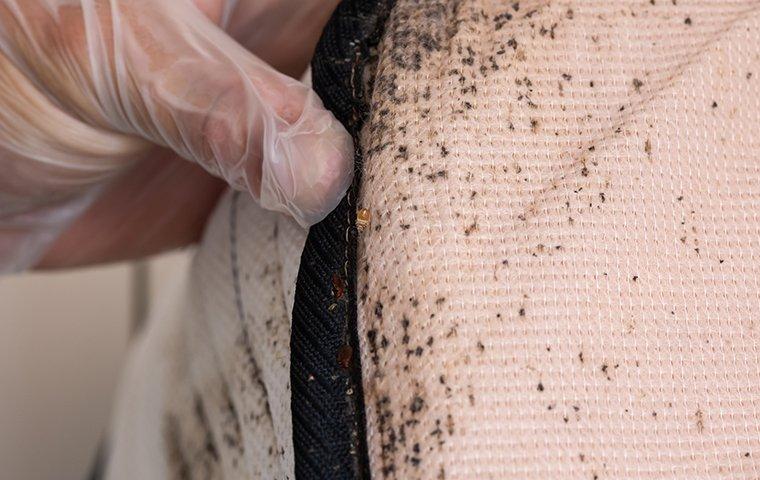 When you contact Pestmaster® Services for bed bug control, we dispatch a pest control technician to take a look at your problem. Our process for bed bug extermination is straightforward.
Bed Bug Inspection
We will speak with you about your issue and get details for tracking the infestation. We will do an inspection in appropriate areas to look for bed bugs, bed bug eggs, and other signs of activity. This inspection will give us an assessment of the level of infestation.
Consultation
We'll sit down with you and discuss your treatment options based on the findings of our investigation. During this consultation, we'll also address your questions and concerns. We understand that some people can be traumatized by bed bugs because there is a lot of misinformation out there. Our goal is to help you put things in perspective, and put your mind at ease.
Bed Bug Treatment
We begin treatments by using an industrial-sized vacuum to get most of the bugs. Due to the nature of this threat, and the complexity of the extermination, we apply an EPA approved powder to eliminate any bugs that remain. They are exposed to this powder as soon as they come out of hiding. This product is not harmful to humans or animals. We also apply traps under the legs of beds to prevent bed bugs from crawling up and feeding during the period of treatment and monitoring.
Monitoring
The traps we apply act as monitoring devices after the treatment. If bed bugs continue to appear in the traps, we will continue service.
Identifying Bed Bugs At Your Chicago Property
Bed bugs are sneaky. These insects stay in dark places and usually only come out at night to feed. They can live in your home for months before you notice one. If you think you have a bed bug infestation, but you're not sure, there are a few ways you may be able to tell. Bed bugs provide some warning signs to let you know they're around.
Bed Bug Warning Signs
Red welts on the skin that are surrounded by a rash and appear in a line or path

Dried brown blood stains

Tiny white eggs

Shed insect skins

Black patches on mattress or box spring seams

Black specks, streaks, or blotches on bedding, sheets, and pillowcases
No More Bed Bugs!
Over a short period of time, the bed bugs are eliminated by the powder we've applied, and no bed bugs appear in the traps. This is when you'll know that no bed bugs remain. If you're struggling with bed bugs in Chicago, contact Pestmaster® Services today. We're standing by to help.